The Role of Toxicologists In Biohazard & Sewage Cleanup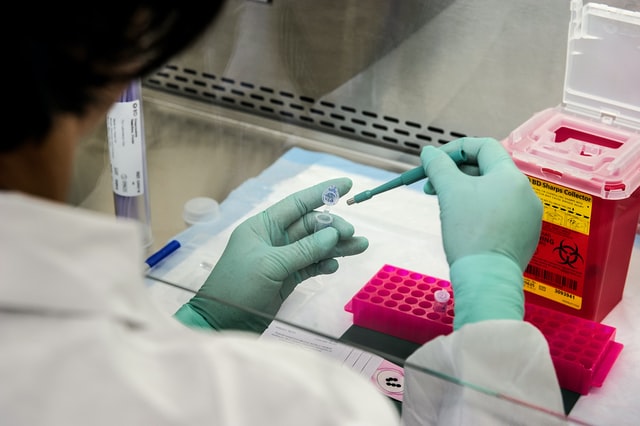 Sanitization services and crime scene or sewage cleanup in Metro Detroit North often require toxicologists to help determine the extent of service required. The idea is to ensure that there is no residual damage on your property or transference risk.
For commercial restoration and cleaning services, for instance, there are several compliance rules and regulations to keep in mind as well. For example, OSHA's blood-borne pathogen rules dictate rules about how to clean excessive biohazards from a worksite. Alternatively, the EPA has specific Waste Management rules for how to dispose of different materials. 
This article will take a closer look at the role of toxicologists when it comes to residential and commercial restoration. We will shed light, particularly on biohazard and sewage backup cleanup in restoration. 
Role of Toxicologists For Sewage Cleanup in Metro Detroit North 
911 Restoration of Metro Detroit North is careful about how we formulate our residential and commercial disaster restoration teams. This is particularly true for sanitization services and sewage backup cleanup services. Every individual has very specific duties and responsibilities to perform. 
The primary goal of distributing functions like this is to ensure code compliance and that the service we provide doesn't yield any side effects. When it comes to waste management, sanitization services, and sewage cleanup in Metro Detroit North, it is crucial that we take every precaution necessary for your and your employees' safety in the long run. 
By having toxicologists in the team, 911 Restoration can understand the extent of danger and act accordingly. These experts help identify the best chemical for the type of contaminant and the effectiveness of sanitization techniques.
Each individual in the team has a unique duty and responsibility to perform, depending on the company, state, and federal policy. Toxicologists help the entire team determine the procedure and tools that we should use for specific waste management, handling, and disposal service. 
Toxicologist Responsibilities During Sewage Cleanup
During sewage cleanup, the team must be able to identify different types of hazardous waste in the backup – especially during industrial and commercial sewage backup cleanup service. This is because the broad range of chemicals and substances used in these spaces can contaminate the sewage lines beyond the scope of what we may find in residential or office building sewage. 
For the identification of hazardous waste, toxicologists analyze its characteristics and composition. After identifying the relevant properties, toxicologists then consider what the state or federal rules suggest, i.e., how to handle the waste. 
EPA, for instance, has an extensive list of hazardous materials and guidelines on how to deal with them. Our IICRC-certified toxicologists help the team follow specific guidelines throughout the restoration process, thus ensuring compliance. 
If, however, the waste material or microbes are unidentifiable by the toxicologists either, a few tests are run to determine the materials' properties. This is not something that waster removers can do reliably – despite being trained on waste management and cleanup services. 
The tests conducted include;
Checking for combustibility (with a flashpoint of less than 140° F)

Checking for corrosive properties. We can use this test to ensure that the waste can be collected, stored, and removed without contamination. For example, collecting and removing radioactive material in plastic bags is not wise as it will most likely spread radiation everywhere. Corrosive waste usually has a pH of less than two and more than 12.5. 

Reactive waste. The sewage backup and cleanup detergents/chemicals may end up reacting with the waste and forming harmful substances. Toxicologists help test for the reactiveness of the waste.  

Other tests. They determine whether or not the sewage can be drained or extracted and treated otherwise. 
Toxicologist Responsibilities During Sanitization Services
Toxicologists' role in residential and commercial sanitization services and sewage cleanup in Metro Detroit North can be of marked importance. It can help determine the difference between using an effective disinfectant or an ineffective one.
Many bacteria, for instance, may be resistant to some anti-bacterial sprays or antibiotic formulae. Performing a sanitization service, in this case, may result in the sanitization service being completely useless. Toxicologists help determine whether or not the pathogens present on your property have developed a resistance to a specific chemical. 
Toxicologists can also help identify any shock-sensitive material that may become hazardous if exposed to cleaning chemicals or disinfectants. Different institutions' Environmental Health, Safety, and Risk Management Departments are responsible for monitoring these reactive wastes and pathogens.
There is no denying that toxicologists can add immense value to any given team. They can help them create a much safer environment than what ordinary sewage cleanup crews could accomplish. 911 Restoration of Metro Detroit North is dedicated to creating a safe environment for clients with the help of expert toxicologists. Call us today to learn more about how we can help and for a free quote!