Reviews
With over 30 years of experience in the restoration industry, 911 Restoration has accumulated a large portfolio of satisfied customers eager to share their positive experience with you.
Since we provide a very vast array of services, our customers vary and include all personal, business and government entities:
Celebrities and VIPs
Property owners, managers and tenants
Management companies and large complex building owners
Big corporations, insurance companies and banks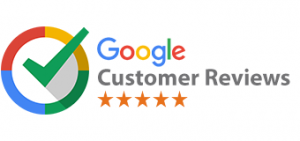 Kent Graham

18th of August 2022

Prompt response when we were in a dire situation. They got the carpet out of our flooded basement and installed fans/dehumidifiers the same day that we had the water. They saved us from much greater damage.

Angie May

24th of April 2021

Our sump pump stopped working and our basement flooded and we were in a total panic! I contacted Patrick at 911 Restoration and he was to our house within an hour!!! The team saved our basement from being totally destroyed. Within 24 hours, they had a plumber out to replace our sump pump, rip up all our carpet, place fans and a dehumidifier. They tested for mold and made sure that our home was dry and safe. They worked with our insurance company and the entire process could not have been easier. Patrick and his team were friendly, kind and through. I would HIGHLY recommend this company for your emergency needs!

Lisa Pollock

4th of October 2023

911 Restoration made a catastrophic event manageable. Patrick and his crew were excellent. They worked efficiently to get our flooded basesment cleaned and dried out. The crew worked quickly and efficiently to get all the flooded items removed from the bassement. They were efficient, polite and were there to help with whatever we needed them to do. We had to get a second dumpster for everything we needed to dispose. The crew came the next day and in no time at all had it loaded. 911 had us cleaned out, disinfected and deodorized in only a few days. If you need flooding remediation, call 911 Restoration to rescue you like they did us!